Let's focus on how to best moisturize the skin of your body.  The skin of your body is distinct from the skin of your face, so I advise my patients to have a specific regimen for each of these regions.
Here are a few basic principles when it comes to how, when and why to moisturize the skin of your body:
When to Moisturize: The best time to moisturize is right after a bath or shower with warm (not hot) water.  The warm moisture in the bath or shower opens your pores and softens your skin, making your skin much more receptive to absorbing any lotions or creams that you apply and locking in that water that your skin has soaked in during bathing.  After your bath or shower, gently pat your skin dry with a towel, and then apply your lotion or cream.

Cream versus Lotion

: There is no right answer here as choosing one versus the other depends on your climate, your skin type, and how your skin feels in your clothes.  Creams and lotions are both mixtures of oil and water but creams have a higher oil to water ratio (approximately 1:1), whereas lotions have a lower oil to water ratio.  So lotions are lighter weight compared to creams whereas creams tend to be heavier and thicker, often packaged in a tub like container as the consistency is difficult to dispense through a pump.  Lotions are easily absorbed into the skin but don't supply the same intense barrier protection that creams do.  In hot and humid climates, lotions are often more appealing as they are lightweight and soak into the skin easily without feeling sticky or occlusive.  In drier climates (warm or cold), the intense moisturizing and repair functions of a cream will provide more suitable hydration.
Active Ingredients in Creams and Lotions:  There are a number of active oil-like ingredients found in creams and lotions such as glycerin, dimethicone, mineral oil, and silicone that are the true workhorses in providing hydration and strengthening your skin barrier.

Oil or not

: A few times a week, I see a patient who is applying a straight oil to their skin.  This works for some as oils are very effective at trapping water in the skin and providing a strong barrier from the elements.  Choosing the right oil is essential as some of them tend to sit on the skin without absorbing which just leaves a residue without giving your skin that strength and hydration that it needs.  Trial and error to find what works for your skin type and needs is a must.  Oils tend to work well when applied in the shower, after lightly toweling off, so that they can penetrate deeply into the skin.

Boosting the Hydration Quotient with Petrolatum based products

: What should you do when your skin still feels dry despite using the appropriate cream?  Add in a little Aquaphor or Vaseline.  I prefer and use Aquaphor as its occlusive properties and combination of ingredients (petrolatum in addition to lanolin, ceresin wax, and glycerin) walks that fine line between moisturization that penetrates the skin and barrier function that protects skin.  Vaseline, on the other hands, is 100% petrolatum and thus fails to penetrate the skin effectively, leaving a greasy feel to the skin surface that can be easily wiped off.  It is important to recognize that Aquaphor contains Lanolin and individuals with a sensitivity to Lanolin should avoid this product.  I love the result of adding a half of a teaspoon or so of Aquaphor to whatever cream or lotion I am using to boost the barrier and hydration function.  I find that Aquaphor alone is a bit too greasy for me.  Also be aware that Aquaphor can stain clothing, so avoid using if you are wearing any silky fabrics.

Fragrant versus Fragrance Free

: Most dermatologists are on the same page in advising against highly fragranced lotions, creams, and oils because the fragrances and additives can be irritating to sensitive skin.  I agree, with the caveat that if you are more likely to use a fragranced moisturizer, that's better than no moisturizer at all.

Consistency

: The key to any moisturizing regimen is consistency.  I often have to remind my patients that no skin care products work if you don't use them regularly.  Put your cream, lotion, or oil right outside of your shower or bathtub as a reminder to use it daily.
My Favorites:
Cream: Cerave cream
Lotion: Cetaphil Lotion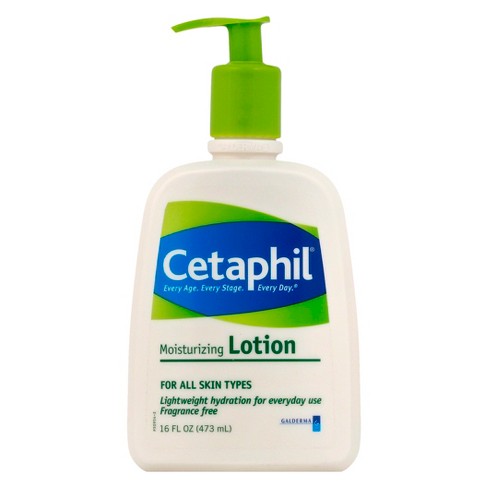 Oil: L'Occitane Almond Oil
Petrolatum-based: Aquaphor